Mindfully Rare is specifically designed to support the mental health of people with Fabry disease and their caregivers.
The good news is, while having Fabry disease is unique, you are not alone.
Having a rare disease can be lonely, stressful, and overwhelming. Your journey to diagnosis of Fabry disease may have been long and complicated. Your symptoms were likely misunderstood or misdiagnosed. But knowledge is power. And now, with a diagnosis and ongoing support, the future is bright.
Fabry disease is a rare, inherited disease that affects enzymes that metabolize fat in the body. While the physical symptoms of Fabry disease may be easier for people to see, the effects on your mental health are just as important.
Nobody knew what I was going through so I felt alone, isolated.
I didn't ask for help because I thought asking for help is a sign of weakness.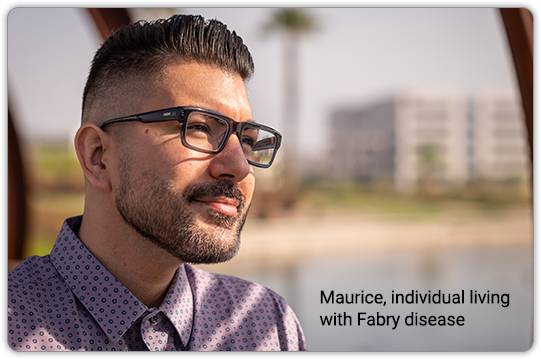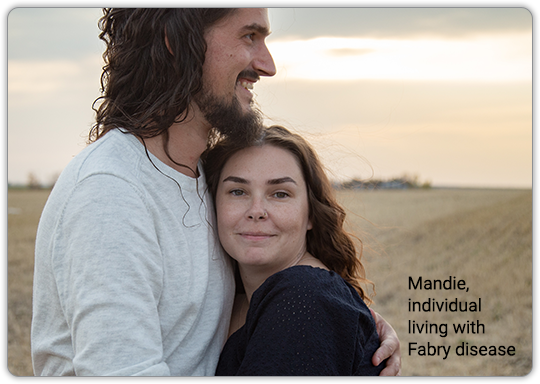 I wasn't taught how to
express my emotions.
Regain your purpose. Find hope.
Ask for help. It's okay to say you're not okay.
I thought I could do it on my own. I was too prideful to reach out for help.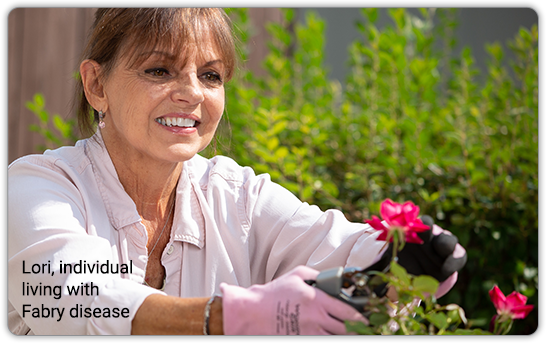 It's important to know that anxiety and depression are real symptoms, just like the pain and rashes that Fabry disease causes.
Living with Fabry is challenging.
But we want you to know that we're here to help.
Mental and physical health are intertwined.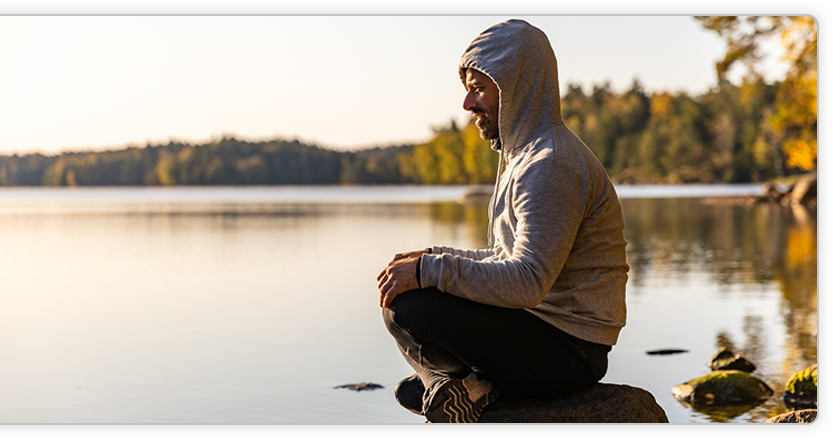 Mental and physical health are intertwined.
Understanding the connection between mental and physical health is essential to overall wellness. People affected by mental illness have higher rates of other serious health conditions.
The best possible mental health requires attention to all aspects of your health.
Take the time you deserve for self-care. Small steps that improve your mental health will move the dial toward maintaining and improving your daily emotional wellbeing. Changes are not always big, but they do add up. Gaining a better understanding of depression and anxiety can help you improve your mental and physical wellbeing. That's empowering.
Rethink mental health with Fabry disease.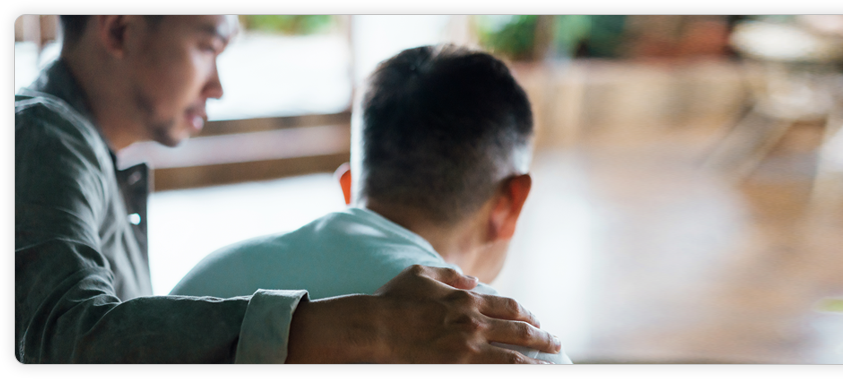 Rethink mental health with Fabry disease.
Mental health is often overlooked or overshadowed by the physical symptoms of Fabry disease. Yet Fabry disease also affects the brain and central nervous system, creating an increased risk of developing symptoms of anxiety and depression. Since Fabry disease can take a toll on the mental health of not only those living with Fabry, but also their caretakers and loved ones, it's important for everyone to have access to helpful information and support.

If you or someone you know is struggling or in crisis, help is available.
Call or text 988 or chat 988lifeline.org to reach the 988 Suicide & Crisis Lifeline.

Chiesi Global Rare Diseases is committed to helping address mental wellness within the rare disease community by connecting you to NAMI.
We strive to revolutionize the lives of people living with rare diseases. We work in close partnership with caregivers, patient communities, healthcare professionals, government authorities, and other stakeholders to build a brighter future for all. We relentlessly pursue sustainable development goals with passion, courage, teamwork, and innovation. We believe, from timely and accurate diagnoses to receiving effective treatments and finding supportive communities, no one should feel left behind.